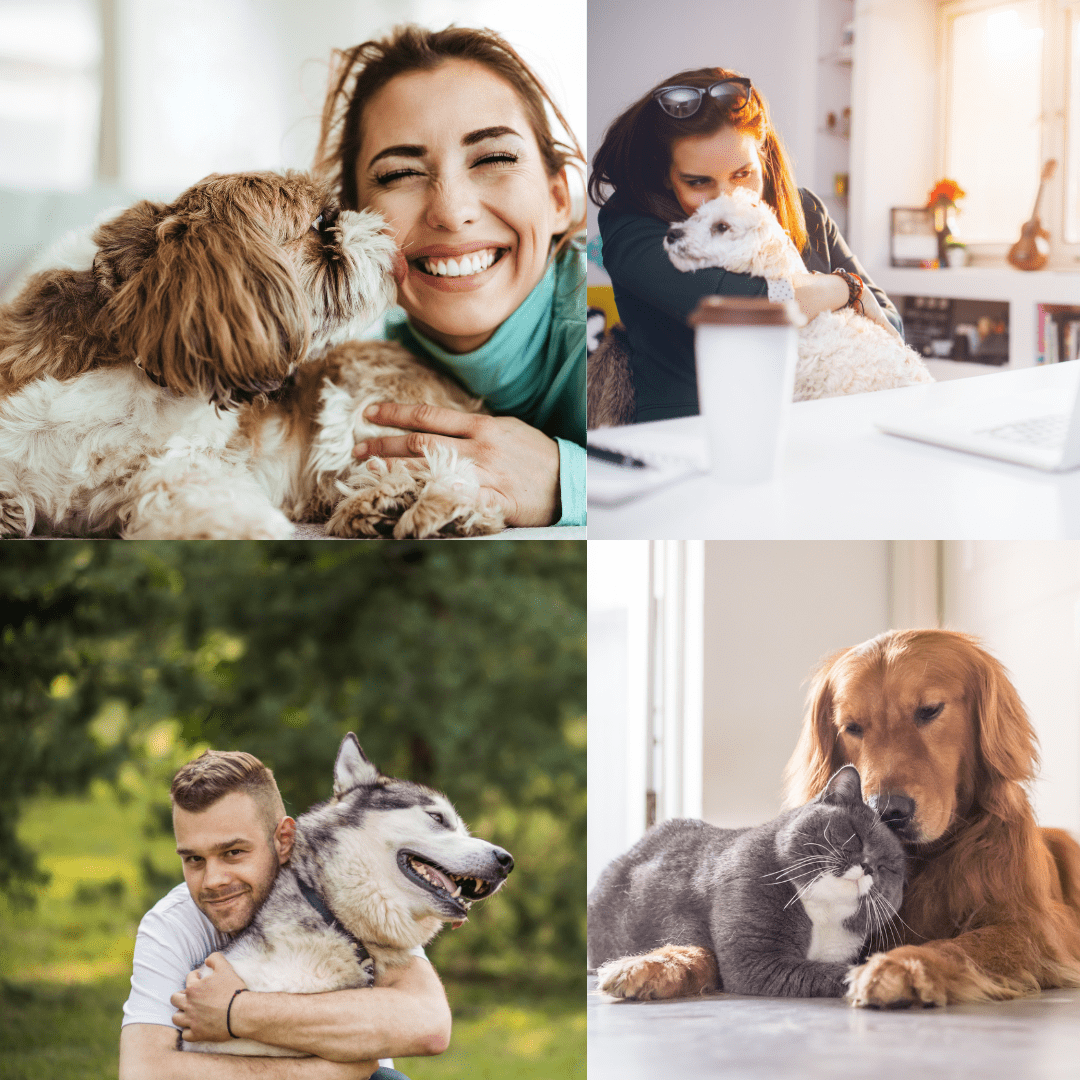 Love

Your Pet,

​

Live

Your

Life
Dog Walking & Pet Sitting Services that save you time.
Owning a furry friend brings immeasurable joy and responsibility, but we understand that life's demands can sometimes make it challenging to provide them with the care they deserve.

At ExecuPets, we're here to offer a helping hand, ensuring your pet's happiness and well-being remains intact even when your schedule gets busy. Whether you have pet-free plans or simply need a break, our reliable services are designed to cater to the needs of busy individuals and modern families, providing the care and attention your beloved companion deserves.
"Pets are not our whole lives, but make our lives whole"
We understand that your furry friend deserves the best care even when you're busy. That's why we offer a specialized Dog Walking service perfect for the modern family or professional always on-the-go during mid-day.
Our Certified Pet Care Specialists are experts in giving your furry friend a fantastic exercise experience within a two-hour timeframe, so you don't have to worry about your pup's well-being while you're away. Plus, rest easy knowing that all our Pet Care Specialists are highly trained and certified in Pet CPR and First Aid to provide the utmost care and safety for your furry companion.
Our dog walking services are available from 8am to 6pm, Monday through Friday, and for your convenience, we also offer evening and weekend walks for a nominal fee. At ExecuPets your beloved pet will receive top-notch care and attention every time.
DAILY DOG WALKING MEMBERSHIPS
Embrace the Experience of Monthly Memberships. Unlock Exclusive Discounts as a Regular Walking Routine providing Peace of Mind with Guaranteed Reservations, Ensuring a Seamless Canine Journey to health and happiness.

Enjoy the Flexibility of a Customizable Schedule, Crafted to Accommodate You and Your Pets Every Need. Experience Bulk Savings with Our Package Options, Allowing You to Access Your Walks at the Most Convenient Times.

Enhance Your Furry Friend's Journey with a Specialized, One-time Walk. Whether it's an Occasional Treat or a Well-Deserved Pawesome Escape, We've Got You Covered! Experience the Convenience and Ease of Our As-Needed Walks, Providing the Perfect Solution for Your Dog's Well-being.

​​Vacation & Day Away Pet Sitting

Embarking on a journey or escaping for a day? Attending a special event or just needing a vacation? Rest easy, for our pet care specialists are here to assist! Tailor your pet's care to perfection, mixing and matching our services to suit your precise requirements. Every visit includes essential care elements (such as litterboxes, walks, and playtime), unless otherwise specified. Plus, our pet care specialists are equipped with pet CPR & first aid certifications, ensuring utmost safety and security for your treasured furry companions.
While you're away, we maintain a service minimum:
Dogs: Enjoy the delight of two visits or more per day

Cats: Revel in the comfort of one visit or more per day
Should you desire additional services, we are more than happy to accommodate and enhance your pet's experience.
An ExecuPets Pet Care Specialist possesses extensive expertise as a professional Dog Walker and Pet Sitter, equipped with advanced knowledge in the field

Our team participates in up to 30 days of intensive training, both in the field and virtually. Our Pet Care Specialists are certified in Pet CPR & First Aid within 45 days of joining our elite team.
With our team approach, rest assured that your beloved pet will receive reliable and consistent care, alleviating any concerns about missed visits. We have a well-structured system in place, ensuring seamless coverage from plans A through Z, so you can have complete peace of mind knowing that your pet's needs will be met without interruption.

Powered by Precise Petcare ©
Questions?
Contact us if you have questions or need assistance with creating or accessing your online account
REACH OUT!

office@executive-pet-services.com
216-759-7387

Office Hours
Service Hours

Cleveland, OH

Bay Village, OH

Westlake, OH
Rocky River, OH
North Olmsted, OH
Fairview Park, OH
Lakewood, OH
Brook Park, OH
Parma, OH
Parma Heights, OH
Middleburg Heights, OH
Strongsville, OH

Bratenahl, OH
University Circle, OH
Cleveland Heights, OH

Shaker Heights, OH
Beachwood, OH
Mayfield Heights, OH
Highland Heights, OH
Richmond Heights, OH
Pepper Pike, OH