Our Team, Our Story

What Is A Pet Care Specialist?
Benefits of Professional Pet Care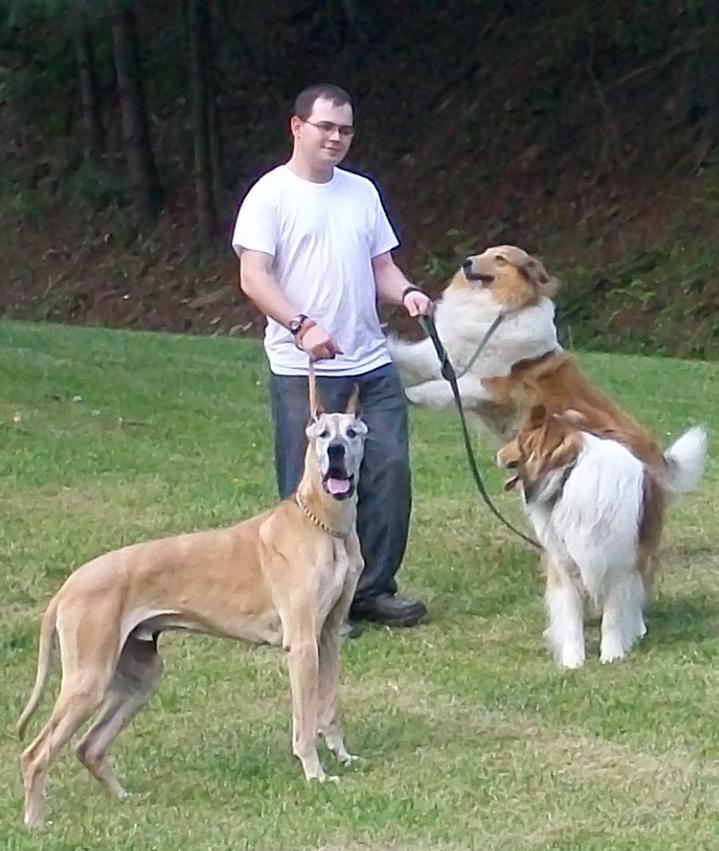 Brenton Dickerson, President, Co-Owner

Brenton has had extensive experience in business and customer service, as well as the handling of Dogs, Cats, and Iguanas. Having been a manager for a leading hospitality business, Brenton truly understands what customer satisfaction is all about.He is also a proud father to two girls.Brenton and Ashley share their home with two dogs, Bentley and Layla and two guinea pigs, Commander Zippie and Special Agent Q.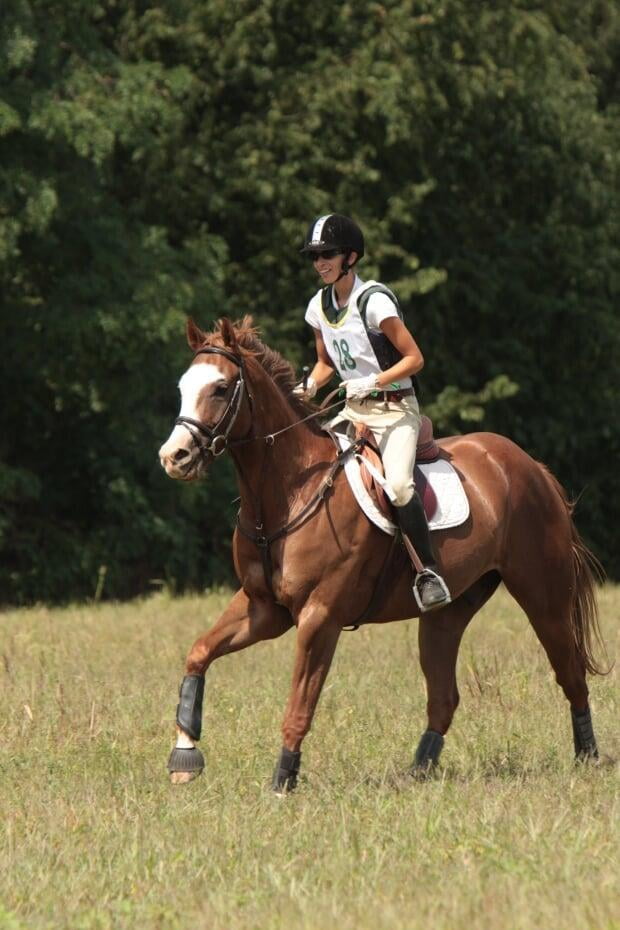 Ashley Watkins, Vice President, Co-Owner

Ashley has been handling several species of animals since a very early age and has been training horses since 15 years old. She has always been in the company of lovable companions such as dogs, cats, rabbits, chinchillas, horses, and much more. Ashley's most dominate background is the training of horses and the education of adult riders. She is also a proud mom of two girls.
Ashley and Brenton share their home with two dogs, Bentley and Layla and two guinea pigs, Commander Zippie and Special Agent Q.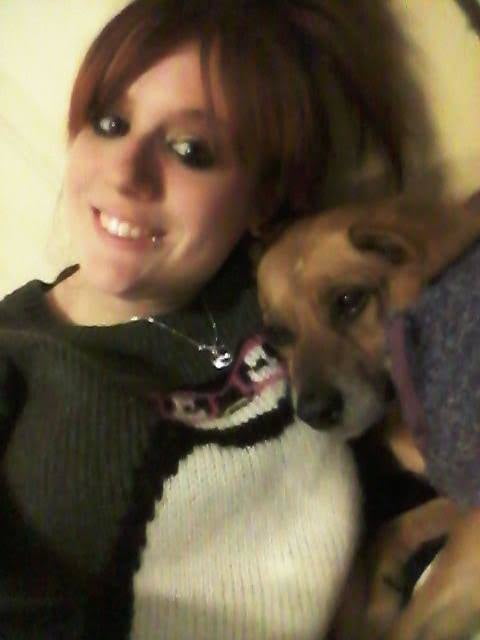 Kayla Kennedy, Pet Care Specialist

Kayla has been a writer ever since she was a little kid, and as the great Stephen King will tell you, writing is a lonely job. It's a bit less lonely of a path, however, when you have furry friends there to comfort you and even encourage you in their own nonhuman way. Likewise, Kayla has adored animals since she was a little kid, and when she was ten years old, she was finally allowed to adopt a puppy. This dog, Sheila, is now sixteen years old, and in addition to providing Kayla with love and affection from childhood to adulthood, Sheila has helped her grow braver, more confident, and more compassionate, both as a writer and a person.

Now, Kayla is engaged to her best friend from high school, and her relationship with him is reaffirmed on a daily basis by his interactions with Sheila, who is as loyal to him as she is to Kayla. Over the last few years, the three of them have built a strong, happy "pack" by taking in another dog named Flash, a cat named Millie Mouse, a kitten named Jazz, and a rabbit named Toby. Along with Kayla's fiancée, Sheila and Kayla spend each day guiding their fuzzy family and ensuring its peace and prosperity. Because she understands and values the constant job it is to give her fur kids the love, care, and attention they deserve, Kayla is a person people can trust to do the same for their own pets when they are busy. Her ability to write is honed, in part, by immersing herself in the stories around her, and just like people, Kayla believes every pet has their own story worthy of appreciation.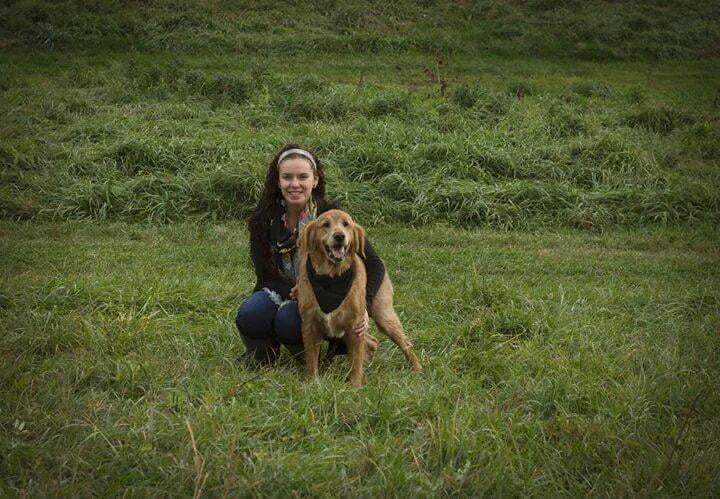 Makenzie Richmond, Pet Care Specialist

Makenzie has always had a passion for animals and grew up in a family that always had an array of pets let her explore that. Her house has always had some number of cats and a dog at all times. They also had a variety of fish and some rabbits. When she was younger she participated in 4-H by showing her rabbits. She has also experienced handling a variety of other animals throughout my life.
Makenzie graduated Kent State with a degree in Zoology which further expanded her passion for animals.

Currently, Makenzie has one cat (Mr. Ratty Cat) that lives with her, but her parents have 6 cats and a dog back home that are still part of her furry family. Her whole family is so passionate about their animals, that her father is constantly rescuing cats and making sure they find homes.
Makenzie says, "Sometimes I think the neighborhood strays know he will take care of them because there's always at least one hanging around and that's how I found my little fur ball today. He meowed his way right into my life and I wouldn't trade him for the world."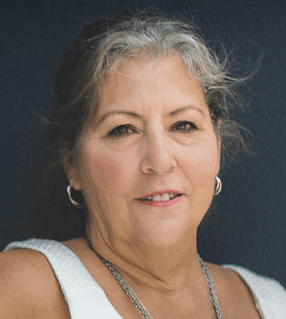 Kathryn Smith, Pet Care Specialist

Kate is a born nurturer. She says, "I've tried to deny it, to ignore people or
animals in need, but to no avail."
Kate has three grown daughters and they had the (un)enviable privilege of growing up in a home that housed a big, boisterous and non-stop daycare. With that daycare came a nice variety and ever-increasing-number of pets, including (but not limited
to) hermit crabs, giant red-eared slider turtles, rabbits, parakeets, cats and dogs. When not at
home with that menagerie of children and animals, She has spent hours volunteering with Geauga
Rescue Village.
Once Kate decided her home had been battered enough by that daycare, she went back to CWRU to
get a Masters degree in – no surprise – social work. Kate states, "It's what nurturers gravitate towards!" Her concentration is with therapy animals and social work. There she invested a lot of time learning about animals and human health (mental and physiological) and the undeniable bond between the two.
Finally, Kate enjoys a distinct connection with animals and believes in their innate place on the planet. She is an
advocate for them and will nurture them as long as possibly can.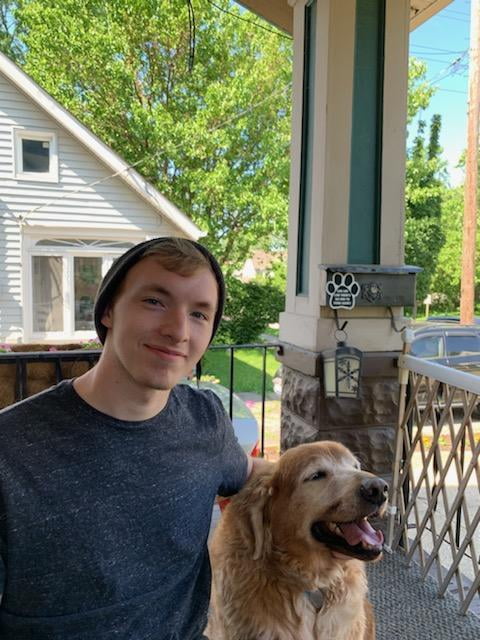 James Lawry, Pet Care Specialist



James grew up in family that always had a love for all pets. They started with 2 dogs and a cat when he was a kid. As time went on, they helped neighborhood cats setting out water, food, and even setting cat houses on the porch to keep them safe in cold months. The weirdest memory James has from his childhood is his mom helping a praying mantis because she found it with a broken leg. They set it in a bed made of tissues and took care of it through the winter months and then, in the summer, let it go because it seemed to have made a good recovery.
James often found himself and family with more exotic pets throughout life; doves, chickens, guinea pigs, macaws and many other animals. He says, "Over time you notice that you aren't just taking care of your pet, but they are taking care of you."
Currently James has a big pet family of 3 dogs (Sam, Bailey, Daisy), 3 cats (Casper, Pudding, Ceciel), and many birds. The dog in the picture is Sam, he is a 12-year-old golden retriever and James' best friend that has been with him through everything.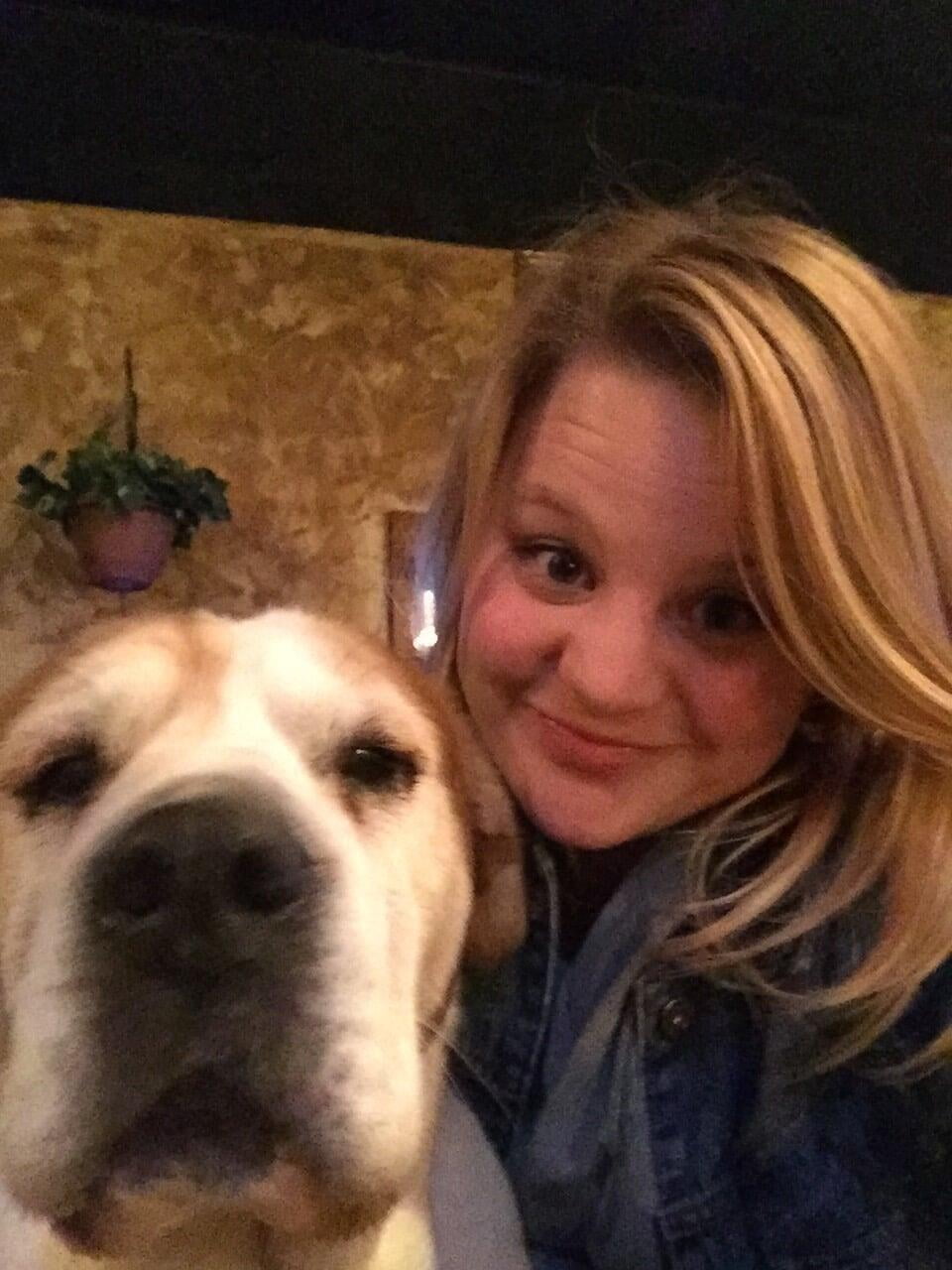 Kayla Smith, Pet Care Specialist



Kayla Smith is a Cleveland native. She received her Bachelor of Science in Wildlife and Fisheries Resources with a minor in Conservation Ecology from West Virginia University in 2012. While earning her degree she completed an internship with Ecological Associates, Inc. as a Field Technician conducting sea turtle research in New Smyrna Beach, FL.

Upon graduation she accepted an apprenticeship at Wildlife Rescue and Rehabilitation, Inc. in Kendalia, TX as an Animal Caretaker Apprentice. There she cared for orphaned, injured and sick wildlife with the goal of releasing them back to the wild. Afterwards, she returned home to Cleveland at the end of 2013 and spent 3 1/2 years as an Animal Trainer/Show Assistant at Cleveland Metroparks Zoo! There, she provided daily care for an animal ambassador collection of 80 different animals including mammals, birds, reptiles, amphibians and invertebrates. She conducted live animal shows during the summers and traveled to local schools and communities conducting education programs year round. Kayla continued her zoological career at Dallas Zoo in their Animal Outreach Department in 2017 and then decided to move back home again in 2018.


Kayla shares her home with a beautiful shar-pei/bulldog, Bailey, who just turned 10 in May 2019 and has been by Kayla's side ever since she rescued Bailey in 2010.
Kayla enjoys traveling, hiking, crafting and playing sports like basketball, volleyball, softball and football. She has always had a passion for caring for animals of all kinds and feels its a privilege to care for your fur babies.
Executive Pet Services was established in 2009 by Ashley Watkins and Brenton Dickerson. We originally operated in Knox County, OH as part of our sister company, Executive Stables. However, we now provide service to the Cleveland, OH area. The Owners and staff have a combined 30 years of experience with Dogs, Cats, Small animals ("Pocket Pets"), and horses.
When the company was founded, Ashley and Brenton were the only two team members, but they were able to garner the help of Teresa Watkins, owner of Executive Stables, when the need would arise. Our first clients were three Chincoteague Ponies, a Great Dane, and two Collies.
With those very first clients, our mission was to provide an "Executive Level" of service to anyone who needed time away but, unfortunately, their pets couldn't travel with them. Most of our Knox County clients were owners of farms and ranches.
Today, we strive to create the "Pawsitively Purrfect" pet care experience to the over one hundred pets we care for.
While dogs and cats make up about 90% of our furry friends, we also have birds, reptiles, pocket pets, farm animals and even insect colonies.
With our Mission Statement, "Pawsitively Purrfect" we set the goal of being an excellent alternative to boarding and kenneling.
What Is A Pet Care Specialist?
An Executive Pet Services Pet Care Specialist is an advanced-knowledge dog walker and/or pet sitter.
Our Pet Care Specialists are PetTech™ CPR & First Aid Certified, have completed 2 weeks of in-the-field training covering handling, situational awareness, incident avoidance, and more. They also participate in continuing education courses related to the pet care industry. Some may have also attained additional certifications in the field.
The selection process for prospective Pet Care Specialists is a rigorous path including "best fit" surveys, one-hour primary interviews, four hour secondary interviews, background checks, and drug screening.
Benefits of Professional Pet Care
Considering the following benefits of Professional Pet Sitter and Dog Walking services will help you choose the best care options for you pet(s)
Your pets remain in a familiar place without the distraction of unknown animals and kennel activity, which also reduces the possibility of pet illnesses.

Your pets receive love and attention from a person they are familiar with while you are away.

Your pet does not have to suffer the stress of traveling to and from the kennel or pet resort.

Your home is made more secure by the activity in and around your home while you are away.

You do not need to impose on neighbors, relatives, or friends to take care of your pet.

Your pet does not have to be picked up by a set time but instead is waiting for you when you get home!

Multiple pet families might benefit from our service as our rates include your first two pets versus a per pet fee at a kennel or other pet care provider.