LIKE MANY BUSINESSES, OUR BEST MARKETING IS DONE BY OUR OWN CLIENTS THROUGH

WORD OF MOUTH.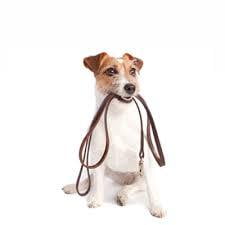 5 FREE DOG WALKS or PET VISITS ($120 Value!)

When you refer friends and family to our Dog Walking and Pet Sitting Service and they sign up for and complete either of the two following options:
Executive Dog Walking Membership (5 days/Week, ongoing, M-F) for at least one month.
10 Pet Sitting Visits

YOUR FRIEND WILL ALSO RECEIVE THE SAME DEAL!

Offer cannot be combined with any other offer, discount or package.

The friend you are referring to us will also be rewarded for choosing ExecuPets. They will receive the SAME DEAL!

Please take advantage of this special incentive and tell your friends, family and co-workers all about ExecuPets!
As always, we value and appreciate your business and the opportunity and trust to care for your loved pets!

*There are no limits to free rewards per household. To receive your reward, your friend must mention that you referred them to us. They must complete a Registration Meet n' Greet and book a service with us. Once we receive payment from them for their first service (they will receive a 10% discount), you will utilize your reward.
If current client has or the referral needs longer walks/visits, then the DOLLAR value will be added to the client's account as a credit.
Offer cannot be combined with any other discount, package or offer.

3 FREE DOG WALKS when referral signs up for, completes and pays for a LITE Dog Walking Membership (3+ dog walks per week, M-F, ongoing) for at least one month. ($72 value)

Additional Rewards we've offered in the past:
Up To $7 off each service at normal pricing FOR LIFE!
$100 off for you when you refer a new client to an Executive Dog Walking Membership.