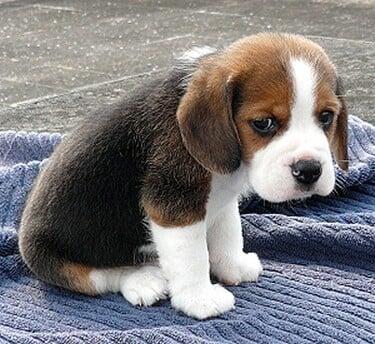 Recently you may have read about my opinions, supported by facts, regarding tech companies posing as pet care services. If not, you can, if you'd like HERE.) Unfortunately, the tech companies won't stop at their sort of "scam", if you will. I've quoted SCAM as it is perfectly legal what they are doing - providing a "push button, get sitter" kind of service similar to how the new-age model of taxi services, Uber, works. Moreover, some of these companies are merging and putting their collective marketing dollars to somewhat dishonest, albeit effective, work, at least in my opinion.

You may have heard one particular company who brands themselves as "the dog people". Now I won't say a number of the sitters listed on this and other similar sites are in any way "bad". In fact, I suspect a very large number of them, are in fact, doing what the love to do, or at least what they think they love to do. But then you'll find others who are thinking of caring for pets as the easiest possible way to make some extra cash. Is that a problem? Maybe not, if in fact your pet really is the easiest possible pet to take care of - I mean, doesn't need exercise, interaction, emotional, psychological, and/or physical fulfillment. If this is your pet, it's probably best to stop reading to save some valuable internet surfing time. If not, read on.
Before I go any further, here's a bit of full disclosure: I in fact am on this site, but why? Because there is literally NO WAY to delete a sitter account, at least not that I've found and I'd like to believe I'm fairly resourceful and computer literate. I've never booked a service via the site and never will.

Now, here's where I actually take concern and issue with this service in particular. Insurance and bonding are an integral and very important piece of any business that performs work in your home, or works with your property, or really any work at all. However, you can find an excellent cop-out answer to the question "Do I need to be licensed and bonded?" that reads "... requires that you follow your local laws and regulations regarding licensing and other requirements. Requirements vary by location, so check with your local Animal Control to learn about the regulations where you live.
Often, licensing regulations apply only to facilities that handle a high volume of dogs. If you sit for one or two dogs at a time, you may not need a license. Nevertheless, it's a good idea to check your local regulations." Doesn't sound too bad overall to most, however, it is important to point out that bonding is REALLY important. It covers dishonest acts and essentially insures a company against it's staff's actions and protects your valuable assets should an issue arise. Let's look a step deeper - the aforementioned statement says the company requires their sitters follow local laws regarding licensing with regard to how many pets can stay with you, but do they actually follow up and enforce this. Considering the very large number of supposed "5 star" sitters and walkers on the site, I'd say probably not. I bet that's a sticky situation for the sitter if they are found to be violation of laws - seems that the site is in front of the "not our fault" game.

The degree of separation between the sitters/walkers and the company is the next point of concern. Through a little bit of FAQ searching, you'll find that their "dog people" are given 1099's. A 1099 is an IRS form required to be prepared and sent to Independent Contractors much like a W2, but they are NOT IN ANY WAY the same as a W2. W2's are sent to EMPLOYEES. Have you caught the difference? In this IRS article, you can find the requisite differences between employees and independent contractors. In general, a company cannot train an independent contractor how work gets done, as long as it does in fact get done. So the dog people site cannot legally train the sitters or walkers. They instead rely on a limited set of steps and applications to 'approve' your walker. This set of steps actually sets them further apart from legal action - they are able to show proof of some degree of vetting. But is that enough? I'm not so sure.

After about 2 minutes into a Google search, I was digitally avalanched by mounds of negative reviews. Honestly, almost every company WILL HAVE a negative review at least once, though most will try everything in their power to prevent it. However, the sheer multitude of complaints about the people-slinging-supposed-pet care service site is deeply concerning. HERE alone you'll find several not-so 5 star reviews and the details of some are nothing short of horrifying. Note you'll have to skip past the original article to get to the reviews.

I probably could write a short novel-length post, but for the sake of my own and maybe your sanity, I'll short-end it here. Just one last thing to point out. Many Professional in-your-home Pet Care services, including Executive Pet Services, will utilize trained employees that have undergone a rigorous selection process. ALL of those companies NEED to be insured and have bonded staff (if they aren't a solo operation). Finally, they probably won't have stacks of negative reviews, and will be very happy to point you to their positive reviews.
Happy Sitter Searching!